Meet our Outstanding Colleagues: Margaret
We call ourselves NanoStringers, and we bleed green! We proudly believe in the science and technology we make here.
Meet us. You will love us!
Margaret
Ph.D., Associate Director of Research at Nanostring, Seattle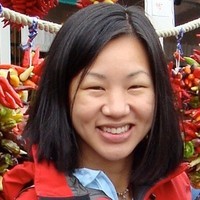 "I enjoy making new tools and technologies and chose NanoString for the cutting-edge technology development and location in Seattle!"
WHY did you choose a career in life sciences?
Benchwork and a mentor. I loved doing experiments on the bench, and I was good at it. I discovered this after college, working in Bonny Brewer and Walt Fangman's lab at the University of Washington. Bonny was a big influence on me. She taught me how to run these crazy 2D gels to separate DNA replication intermediates. I remember her enthusiasm, her exceptional hands, and talking about these gels like they were her baby (which, in fact, she did invent them). Bonny and the laboratories' supportive environment in my formative years sparked the inspiration and confidence to pursue a Ph.D. and science further.
WHY NanoString
Cutting-edge technology development and Seattle. I didn't know it at the time, but I am a technologist. I enjoy making new tools and technologies. I did this as a graduate student and as a post-doc. When looking for the next steps, I came across a job ad to work on this new technology called "Hyb and Seq." Having worked heavily in NGS, I was quite skeptical. However, I remember watching this clip of Joe Beechem explaining this wild technology at AGBT 2016. I was impressed at how openly he shared the technology and development process. I was also attracted to working in unsafe, high-risk biological spaces. From my past experiences, I have accepted the tradeoff of failure for the chance of high impact. I applied and then had the unbelievable afterthought that Nanostring happened to be located in Seattle – my hometown!
If you would like to learn more about careers at NanoString, visit nanostring.com/careers/.
For research use only. Not for use in diagnostic procedures.