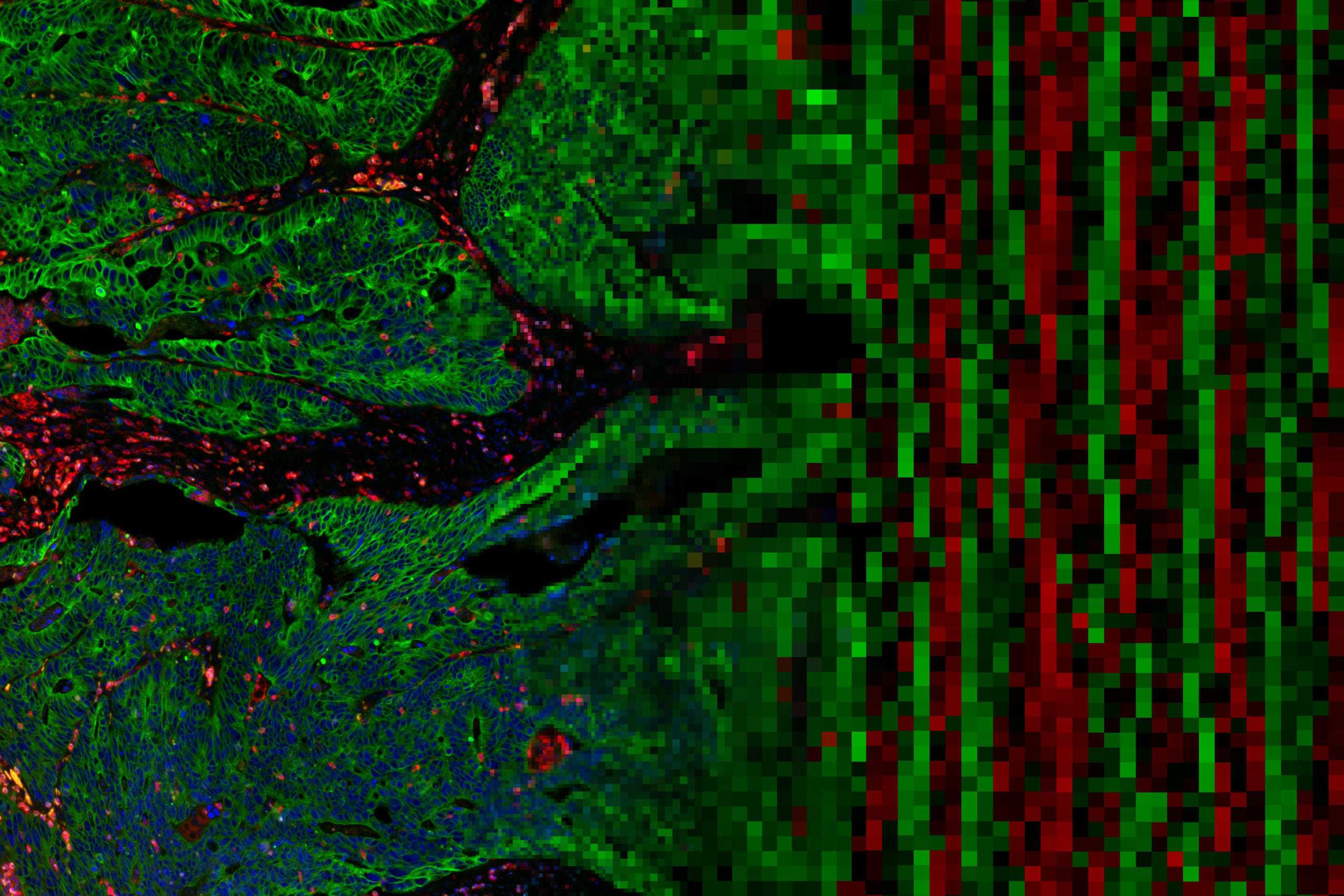 Q&A with Dr. Nick Reder: New Frontiers in Pathology with Digital Spatial Profiling and Light Sheet Microscopy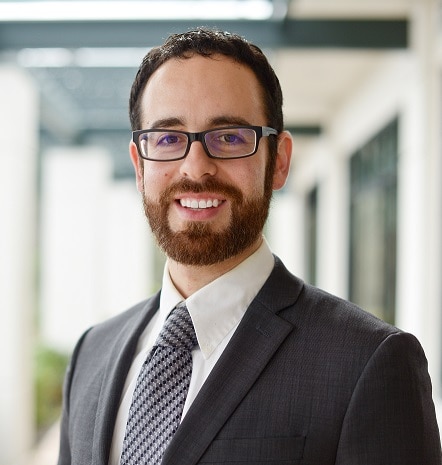 Dr. Nick Reder, MD, MPH, currently works at the Department of Pathology at the University of Washington in Seattle. Part of his time is spent in collaboration with mechanical engineers at UW developing ways to apply light sheet microscopy to improve existing pathology practices. We asked him about the intersection of research and clinical pathology.
NanoString (NS): What can you tell us about the relationship between pathologists and academic research scientists?
Reder (NR): Pathology is all about applying research techniques in a clinical setting and so they have an interest in new and cutting-edge technology. A research scientist will use a new technique and then come to the pathologist to ask how well the result correlates with what is observed using well-established techniques. The pathologist weighs in on the utility of the new method and helps ensure it is not only just as good but better than what they have today. On the flip side, a pathologist may draw on years of experience and be able point out features in an H&E stain that indicate a cancer that will be more aggressive. Unfortunately, they often don't have a strong molecular test to back up that observation. The research scientist is able to fill in that gap. In the future, NanoString's Digital Spatial Profiling (DSP) Technology would be able to do just that—for example, identify signature characteristics that define breast cancer into more or less aggressive forms.
NS: What's an example of a new or non-standard technique you are exploring with pathologists?
NR: Current methods in pathology rely on established techniques that have changed very little in the past fifty years. We have a lot of experience using H&E staining to interpret the morphology of cells and tissues. But what we're missing is a way to integrate molecular and 3D information. We're experimenting with light sheet microscopy as a way to image large tissue samples.
NS: Why did you choose light sheet microscopy?
NR: We wanted an efficient way to image thick samples in 3D without damaging the tissue. Light sheet microscopy is the fastest and most efficient way to image the samples with the appropriate level of subcellular resolution. We can collect the images, create a 3D reconstruction and then use that same tissue for traditional pathology tests.
NS: How does Digital Spatial Profiling Technology fit into your plans?
NR: Fluorescent microscopy is limited in the number of markers we can look at in one experiment. We often must decide on the top 3-4 markers out of many promising candidates (up to 30-40). This meant we had to make compromises, omit a lot of informative markers, and our resulting profile is far from complete. What immediately struck me as being so exciting about DSP is that I can visualize an order of magnitude more proteins, determine RNA levels, and then use the same tissue for serial sectioning and H&E. It combines the best of both worlds from modern molecular biology and established pathology.
NS: What have been some of the unexpected benefits of your collaborations both internally and with NanoString?
NR: Research scientists are looking for ways to diagnose diseases faster and more accurately. Having H&E validation of the biomarkers will make for faster clinical validation and acceptance by the pathologist. As pathologists, we are being asked to do more with less. Thirty to forty years ago, pathologists would often get large biopsy samples just for H&E staining. Now biopsy samples are smaller and the list of expected tests is longer because researchers continue to push our knowledge further. A suspected breast cancer sample will now be examined by H&E, probably four immunohistochemistry (IHC) stains, and even mRNA profiling as a diagnostic test. By combining and streamlining these assays with DSP we make fewer tradeoffs and can be more complete as pathologists.
Click here to read more from Nick Reder on DSP.
To learn more about Digital Spatial Profiling's impact in current research, register for our upcoming webinar on June 7th with Dr. David Rimm from Yale.
FOR RESEARCH USE ONLY. Not for use in diagnostic procedures.
For research use only. Not for use in diagnostic procedures.