The Inspiration Behind GeoScript™ Hub for Spatial Data Analysis
Blog
The Inspiration Behind GeoScript™ Hub...
Sue Giske on
November 8, 2021
Meet two of NanoString's finest, Debra Toburen, Senior Director of Software Product Management, and Prajan Divakar, Senior Product Enablement Scientist, who are focused on enabling customers to get the most out of their GeoMx® DSP data and perform their own spatial data analysis.
Debra Toburen is a Washington State University graduate who recognizes how critical data analysis and interpretation is to the success of our customers and works with a super-smart spatial bioinformatics team who are developing scripts and packages for image and data analysis.
Prajan Divakar offers multiple years of experience working with high-plex spatial data and our biostatistics and bioinformatics savvy customer base and understands the importance of efficiently producing high-quality research results and manuscripts. Often, Prajan is the first line of contact to support a researcher in achieving their experimental goals.
If you are a bioinformatician, a biostatistician, or just someone who loves data, and have been running experiments using the GeoMx® Digital Spatial Profiler, you will want to learn why these two individuals see the importance of GeoScript Hub and spatial data analysis.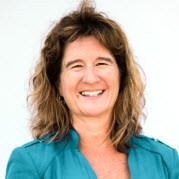 NSTG: Can you explain to us what GeoScript™ Hub is and how it helps with spatial data analysis?
Debra: Sure! GeoScript Hub is an online community where NanoString customers can access and download scripts for analyzing GeoMx DSP spatial data. NanoString kicked off the GeoScript Hub last Spring with 6 highly requested plug-ins for analyzing data in the GeoMx DSP Data Analysis Suite. We continue to add NanoString developed scripts to the GeoScript Hub portal.
NSTG: What made you realize that there was a need for spatial bioinformatics and GeoScript Hub?
Prajan: One of the unique aspects of NanoString is our ability to actively interface with customers at both the biological and statistical levels, and we think end-to-end about the process of going from sample to data to answer with GeoMx data. We work with scientists, pathologists, lab technicians, biostatisticians, bioinformaticians, and other key players in this rapidly growing field of spatial biology.
Throughout journeys with customers, we discovered that they have so many new and awesome ideas for how they wish they could visualize, understand, and present GeoMx Data. The motivation for GeoScript Hub came from "this need" to be responsive, adaptable, and scalable.
This motivated us to foster an ecosystem that utilizes customer knowledge and feedback to build tools and implement solutions to address the scientific questions folks are asking. We found one great avenue to do that is to engage with the already existing open-source community where we can share ideas freely and have an interactive dialogue between NanoString and our customers.
NSTG: Do you need to know how to code to use any of the scripts in GeoScript Hub?
Prajan: The plugins themselves have code behind them. But coding is not something that the user needs to be well-versed in. For more context, the GeoMx instrument has an existing data analysis software, which does a great job of walking you through how to analyze GeoMx data, whether that may be a protein or RNA expression. To supplement this experience, we have developed custom scripts that are downloadable from the GeoScript Hub. These scripts are plugins into our software and adopt a "plug and play" feel. So GeoScript Hub enables users with more visualizations and cool analyses within the existing software.
Debra: But, if customers want to write their own scripts, most of them are based on R. We also have an ImageJ script that can be used for custom GeoMx ROI selection.
NSTG: When would someone use the scripts from GeoScript Hub?
Prajan: One of the key reasons would be to extend their existing spatial data analyses and understanding of their data. We often like to say that spatial data analysis, in particular, is all about slicing your data in different ways and looking at it from different angles. So, these scripts are designed to give users a better understanding of their data by presenting it in different ways to explore their hypotheses.
Another observation I would make is that the scripts are designed to ensure that the outputs are high quality and publishable. We want folks to easily share their findings with the scientific community in their manuscripts and presentations with compelling visualizations.
NSTG: What Scripts are currently on GeoScript Hub?
Debra: Currently, we have six available:
Evaluate Normalization for Protein
RNA Negative Normalization
SpatialDecon (Spatial Deconvolution)
Dimension Reduction
Volcano Plot
Cell-Type Contouring
They are all listed on the website, each script has a quick video tutorial and image examples. Check them out by visiting: Nanostring .com/GeoScript Hub (web link)
NSTG: Does a person need the GeoMx software to use any of the scripts that are currently on GeoScript Hub?
Prajan: We in fact have multiple open-source avenues available for the field. We have discussed GeoScript Hub and the custom scripts that are directly plugged into the GeoMx Software.
But equally important is the other exciting ecosystem we are building around opensource code and packages for analyzing GeoMx Data outside of our software in programming languages like R.
The idea here is that any biostatistician, bioinformatician, or scientist working in R can take data from the GeoMx instrument and analyze it with packages and scripts we provide in their own open-source R environment. So this individual analyzing the data does not need the physical instrument or the GeoMx software.
Debra: just for reference, those packages and scripts are available on Bioconductor, and there is a link to that Bioconductor repository on GeoScript Hub.
NSTG: Are there demos and tutorials available?
Debra: There are many! Each of the scripts available on GeoScript Hub has video tutorials and instructional written vignettes.
As for the packages on Bioconductor, each package has a vignette and a new workflow that will link multiple packages together. There are also demo data to walk through how you would use the R packages for our Whole Transcriptome Atlas (WTA) analysis.
Prajan: We also have launched the NanoString University, NanoU. So, we have interactive and educational data analysis sessions in NanoU where we go through how to use custom scripts as part of data analysis live.
NSTG: Can you share any upcoming scripts or future developments for GeoScript Hub that customers can get excited about?
Debra: Yes! We plan to launch the Community Developers Forum, a new section of the Hub, in early 2022. Community Developers Forum enables customers interested in developing their own spatial data analysis methods to contribute the scripts they have developed for analyzing GeoMx Data and share with the ever-growing community.
As for the roadmap, we will continually be adding scripts to the GeoScript Hub Community. We also have a couple of R Packages launching in October with the Q4 Bioconductor release; the GeoMxTools and GeoDiff Packages.
As far as the scripts on GeoScript Hub, we have a new one coming out by the end of this year where you can draw custom heatmaps.
Prajan: We also have a spatial data analysis workflow vignette that walks through an end-to-end workflow for the analysis of GeoMx Whole Transcriptome Data in R; this vignette will also be available on Bioconductor.
This brings our interview to a close. First, be sure to swing by NanoString GeoScript Hub and review the scripts that are currently available. Be sure to watch our next month's blog post, we will introduce the SpatialDecon (Spatial Deconvolution) script and discuss features and benefits.
For Research Use Only. Not for use in diagnostic procedures.