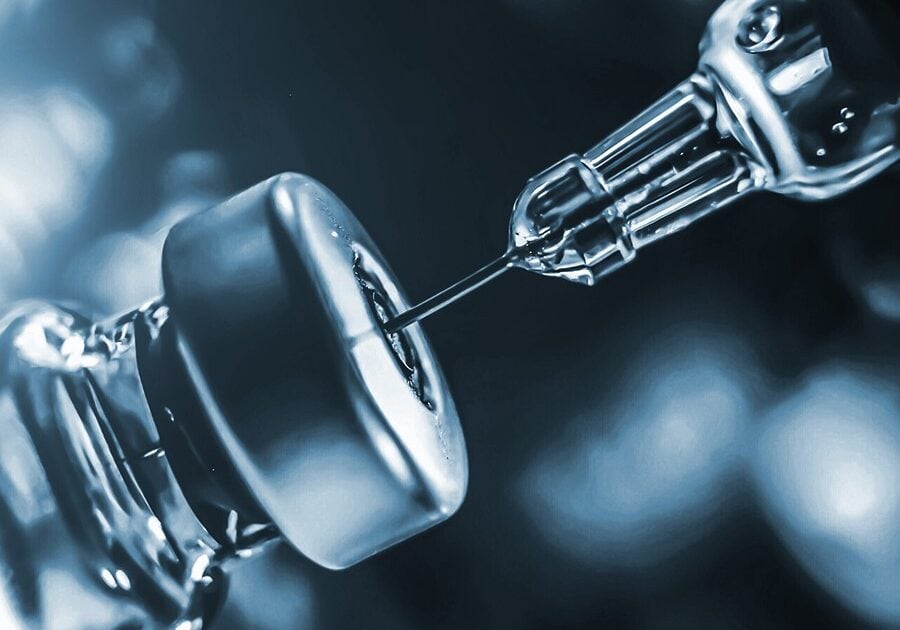 Spatial Transcriptomic Services: Azenta Life Sciences Paves the Way.
Azenta Life Sciences, formerly known as GENEWIZ, has been serving the academic and biopharma markets with its comprehensive next-generation sequencing services (NGS) since 1999. Their extensive website of Services makes it clear why Azenta has been a long-standing leader in genomics R&D.
In 2019, directly following the launch of NanoString's GeoMx® Digital Spatial Profiler (DSP), Azenta entered the world of spatial biology and added GeoMx to their New Jersey laboratory nCounter and sequencing services. Combining the GeoMx platform with their sequencing expertise now gives Azenta the power to execute on spatial transcriptomics services for biopharma.
NSTGAs an early adopter of GeoMx, what were the key factors that led you to adopt GeoMx DSP and how did you integrate GeoMx into your laboratory environment?
AZTA Azenta was excited about this brand-new technology right from the start. Back in 2019 NanoString® was the first and only commercially available digital spatial profiler and, as an NGS service provider, including this new technology in order to not only quantitate gene expression but understand the morphological context was a great complement to our portfolio. Adding NanoString's GeoMx was a great step for us to move from our genomic-centric services into the protein world.
NSTG How does the adoption of GeoMx differentiate you from other genomic service providers?
AZTA As GeoMx brings Azenta the ability to expand from genomics into proteomics, it provides an additional tool we can offer researchers to examine their transcriptomes. Azenta provides a comprehensive portrait of whole transcriptomes with multiple service offerings, including bulk and single-cell RNA-seq and, of course, the GeoMx digital spatial profiler. Azenta Life Sciences has a global footprint that truly provides end-to-end solutions from sample sourcing and storage to genomics and bioinformatics.
NSTG What hands-on GeoMx experience and scientific expertise do you have at Azenta to perform the GeoMx morphological staining workflow and to select morphologically relevant tissue regions for high-plex protein profiling? How do you provide guidance for clients during these processes and what are the options for clients to participate in the selection of tissue regions for profiling?
AZTA Our team of Ph.D. scientists offers free project consultations to all our customers before samples are even submitted. This ensures that all aspects of experimental design, sample preparation, and even bioinformatic analysis are considered to make certain that the data obtained will appropriately address the biological questions being asked.
With the integration of GeoMx into our suite of services, we now have in-depth discussions about the advantages of various region of interest (ROI) selection techniques to gather the most informative biological insights from a single slide. ROI selection may be performed by the client, by Azenta's expert scientists, or most often in partnership. ROI selection can be a live process with clients simply over a Zoom call. These flexible approaches all integrate within the GeoMx workflow.
NSTG How did your extensive sequencing expertise accelerate your readiness to offer the GeoMx Whole Transcriptome Atlas RNA assay?
AZTA At Azenta we already had experience with the smaller RNA core panels and add-on panel options. The release of the GeoMx Cancer Transcriptome Atlas panel was a major turning point as it allows for greater RNA resolution while still targeting a subset of transcripts. Given our experience with the larger Cancer Transcriptome panel, the release of the GeoMx Whole Transcriptome Atlas RNA assay advances our capabilities to the next level.
NSTG Azenta recently presented GeoMx data at the Oxford Global Spatial Biology virtual conference. What were the key objectives and learnings from these studies?
AZTA We were fortunate to disclose a recent collaboration between Azenta Life Sciences and Dr. Andres Matoso at Johns Hopkins University School of Medicine to deploy high-throughput and high-plex spatial profiling in urothelial carcinoma. By using the GeoMx digital spatial profiler and Cancer Transcriptome Atlas panel, together with processing tissue microarrays, we were able to generate over 150,000 spatial expression data points from a single FFPE section. This dramatic increase in throughput opens the door to high-throughput spatial transcriptomic profiling in a wide range of tissues and diseases and removes the challenge of limited sample availability.
NSTG What type of scientific questions are your biopharma and academic clients addressing with GeoMx that can't be addressed with other technologies?
AZTA A great use for NanoString's GeoMx is understanding the tumor microenvironment (TME). We have seen significant advances in elucidating key factors in disease with single-cell gene expression studies.
Digital spatial profiling adds another dimension as now we can understand the spatial context of the tissue sample while characterizing both RNA and protein expression on the GeoMx platform. This level of granularity reveals the profound complexity of tissues and disease processes, and it can only be obtained with multi-omic and spatial profiling. These questions cannot be addressed by RNASeq.
NSTG What is the company vision of Azenta under the recent introduction of Azenta Life Sciences and what are the added benefits for your biopharma clients?
AZTA Azenta Life Sciences is bringing all of our products and services – sample sourcing, storage, cryopreservation, consumables, genomics services, and analytics – under a single umbrella in order to support end-to-end solutions for our biopharma research customers. Further, we have large capacities and are always ready to add more as needed. Whether sourcing a particular sample or control, housing millions of clinical samples, or examining the heterogeneity of tumor samples on NanoString's GeoMx, we partner with biopharma at every stage of drug discovery.
For Research Use Only. Not for use in diagnostic procedures.
By
Laura Tabellini Pierre
For research use only. Not for use in diagnostic procedures.